As a parent, you play a crucial role in guiding your child's learning journey. In SplashLearn, you have the ability to set an active topic for the learning path, ensuring that your child engages with the appropriate content. Please follow the steps below to set an active topic for the learning path in SplashLearn, empowering you to customize your child's learning experience.
1. Click on the "Parents" button in the top left corner of your dashboard.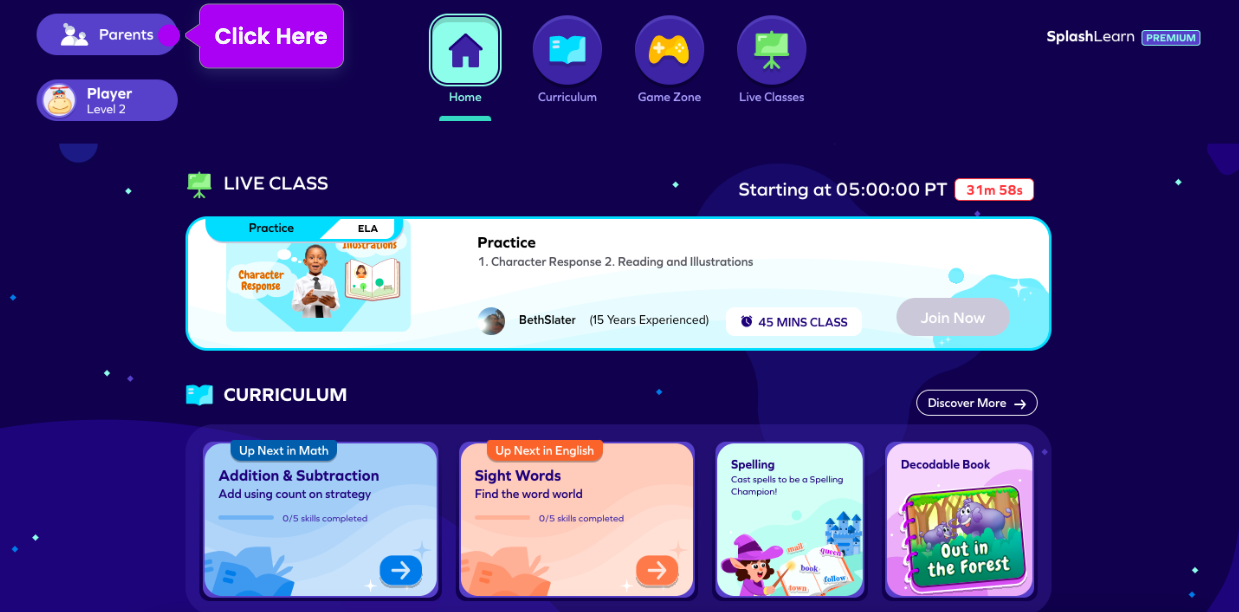 2. Click on 'Reports'. This will take you to the Reports section, where you can access various reports and track your child's progress.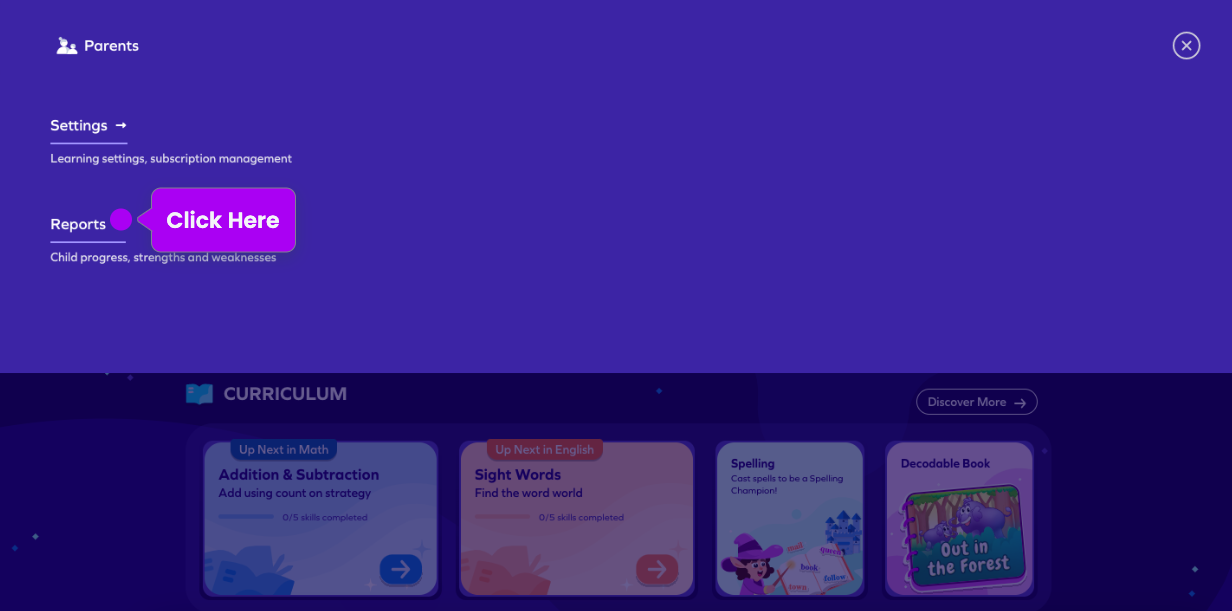 3. Scroll down through different content groups and once you have found the desired content group, click on the Set as Active Topic button associated with it. Click the 'Set as Active Topic' button against the required content group. This action will make the selected content group the active topic in your child's learning path.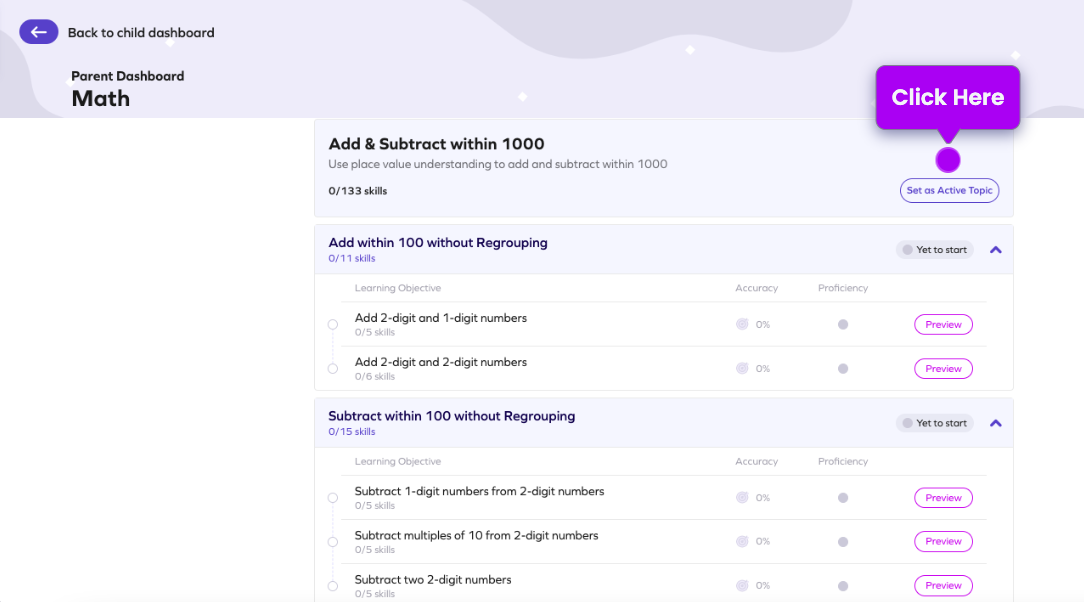 It's important to note that only parents with a subscription can set the "Active topic" on the Learning path. By selecting the next active topic, you can change the learning path or delete the existing one, providing flexibility in tailoring your child's educational journey. However, you cannot restrict the topic in the Learning Path.
This feature allows you to customize and guide your child's learning experience, ensuring they engage with relevant and appropriate content.
Take advantage of this opportunity to support your child's educational growth and provide a personalized learning path.