For teachers looking to update their account information, here's a step-by-step guide to changing your name, phone number, email address, and password:
1. To access your profile settings, navigate to the "Profile" option.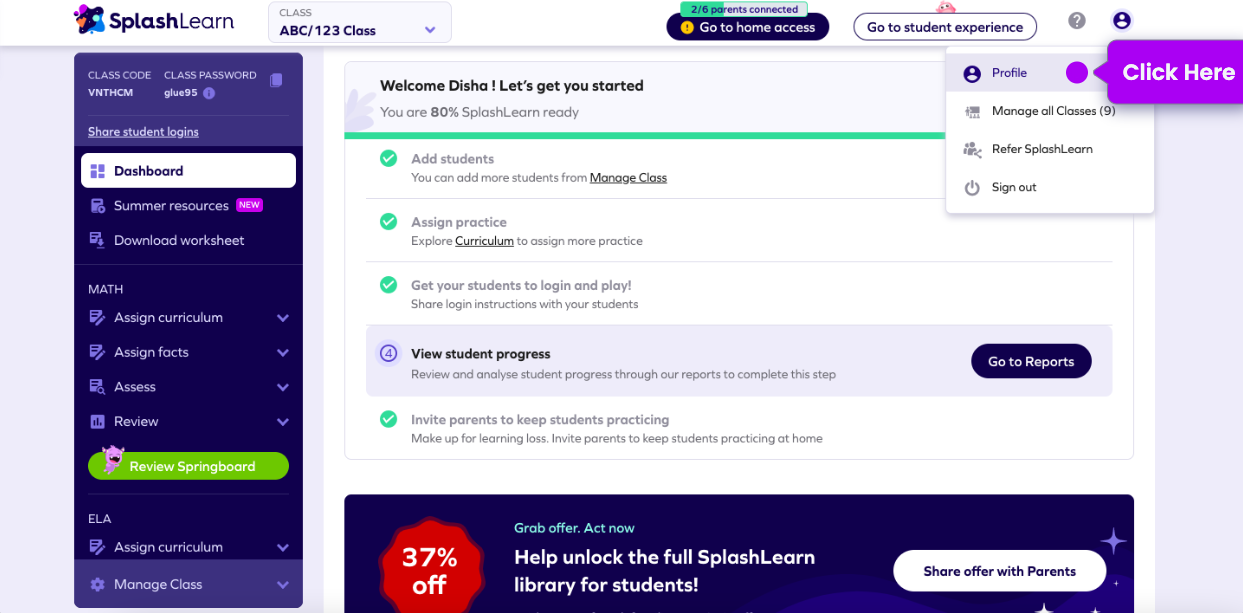 2. Navigate to the "Edit Profile" section to make the necessary changes.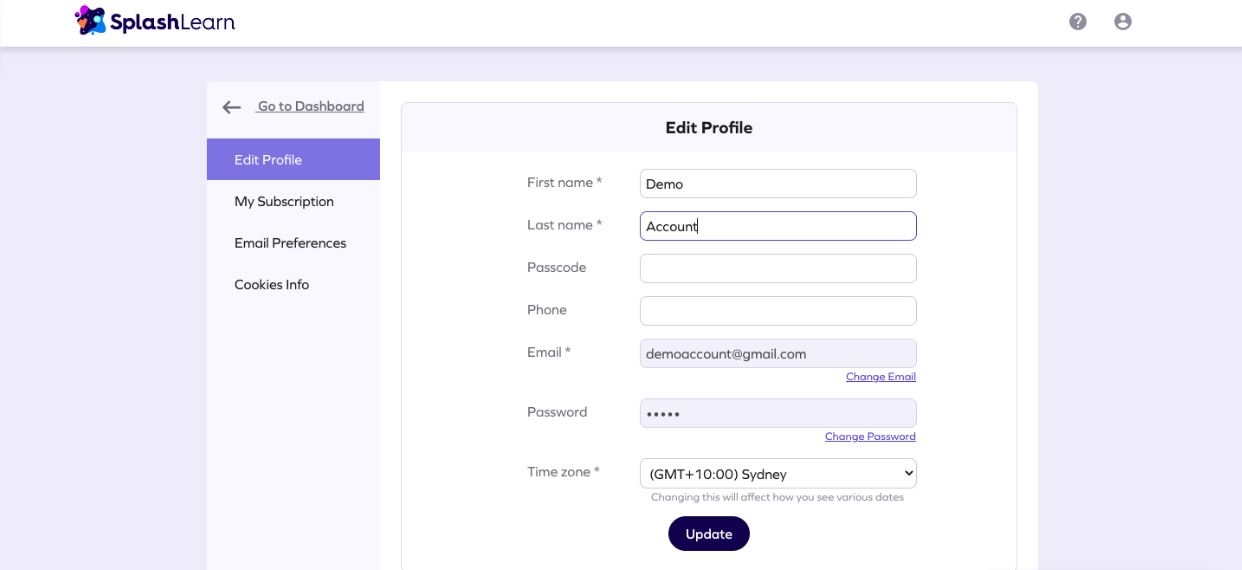 Note:
If you've not signed up using your social account, then you can change the email address/password. However, if you've signed up with any of your social accounts (Google, Clever, or Apple), then kindly click here to raise a request at our Customer Support.