Are you ready to embark on an exciting educational journey with SplashLearn? As a parent, signing up for a SplashLearn Parent account is quick and easy. This helpful article will guide you through three steps to create your SplashLearn Parent account.
Sign up by creating a SplashLearn username and password
Visit the SplashLearn website at

https://www.splashlearn.com
Select the "I'm a Parent" option as an account type.

Fill out our quick and easy registration form or sign up with your Google, Facebook, or Apple ID to get started even faster.

Once you've registered, verify your account to complete the process.
Account Verification:
Email address verification is mandatory for users (parents/teachers) who sign up by creating SplashLearn credentials (username and password). This requirement ensures that the actual person conducts the registration and prevents unauthorized access to the account.
If you're not receiving the verification code, kindly check your spam or promotions folder for an email with the subject line "SplashLearn verify your email address."
If you don't see the verification code, click the "Resend Verification Code" link to request a new code. Moreover, if you have doubts about the accuracy or validity of the email address you used during registration, you can click the "Change email address" link to change/update the same.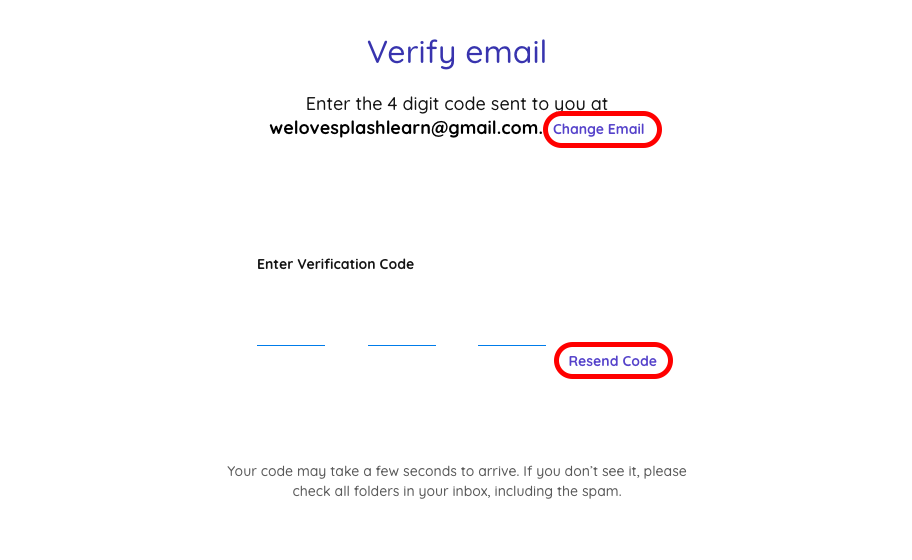 Moreover, suppose the email address provided while signing up is incorrect or invalid. In that case, you can click the "Change email address" link to change/update the same because you will not receive the verification code necessary to complete the registration process.
Ensuring that the email address you provide during the sign-up process is accurate and valid is crucial. This email address serves as the primary means of communication between you and SplashLearn. It allows you to receive important updates, notifications, and relevant information about your SplashLearn account, ensuring a seamless experience and keeping you connected with all available resources and support.
By double-checking and confirming the accuracy of your email address, you can ensure uninterrupted communication and maximize your engagement with SplashLearn's educational platform.
Social Media Account Sign-Up? Skip Email Verification!
Here's a little tip for those who signed up using their Google, Facebook, or Apple accounts. You can skip the email verification step if you used any of these social media accounts/platforms for registration. Since you are already authenticated through your social media account/platform, there's no need to go through the additional verification process. You can jump right into the learning experience!
Sign up through the iOS Application (iOS/iPhone)
Signing up for a SplashLearn parent account on our iOS app is simple and efficient. By following the instructions below, you will gain access to a wide range of engaging and educational activities for your child on SplashLearn.
Download the SplashLearn app directly from the App Store, or click here to get it.

Once the app is installed, open it and tap on the "Play" button to initiate the signup process for your SplashLearn Parent account.

Before proceeding, carefully review the SplashLearn 'Terms of Use' and 'Privacy Policy.' To continue, you will need to accept these terms, ensuring your understanding and agreement with SplashLearn's policies.

On the following screen, provide your email address to create a new SplashLearn Parent account. Alternatively, you can choose to sign up using your Google or Apple ID credentials for a more convenient signup process.

To verify your email address, enter the 4-digit code that has been sent to your registered email address. This step ensures the security and validity of your account.

Create a password for your SplashLearn Parent account to complete the registration process. This password will be used to log in to the app and access your account in the future.
Note: Please be aware that parents cannot sign up for a Classroom Linked/Teacher Linked Account via the iOS app.
Sign up through the Android Application
Creating a SplashLearn Parent account through the Android app allows Android users to access the full range of features and resources available on SplashLearn. Follow the instructions below to get started on your educational journey with SplashLearn.
1. Download the SplashLearn Android app from the Google Play store.

2. Look for the "Register" button and tap on it to proceed with the account registration process.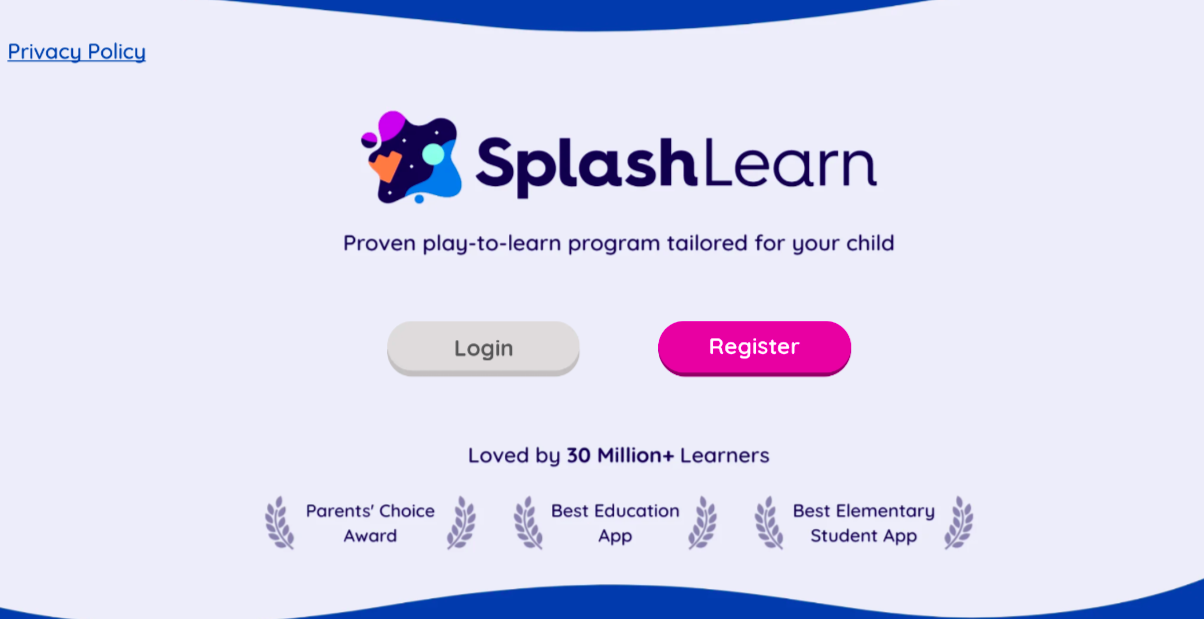 3. Enter your email address in the designated field on the registration page. Make sure to provide a valid and active email address. After entering your email address, tap the "Continue" button to proceed.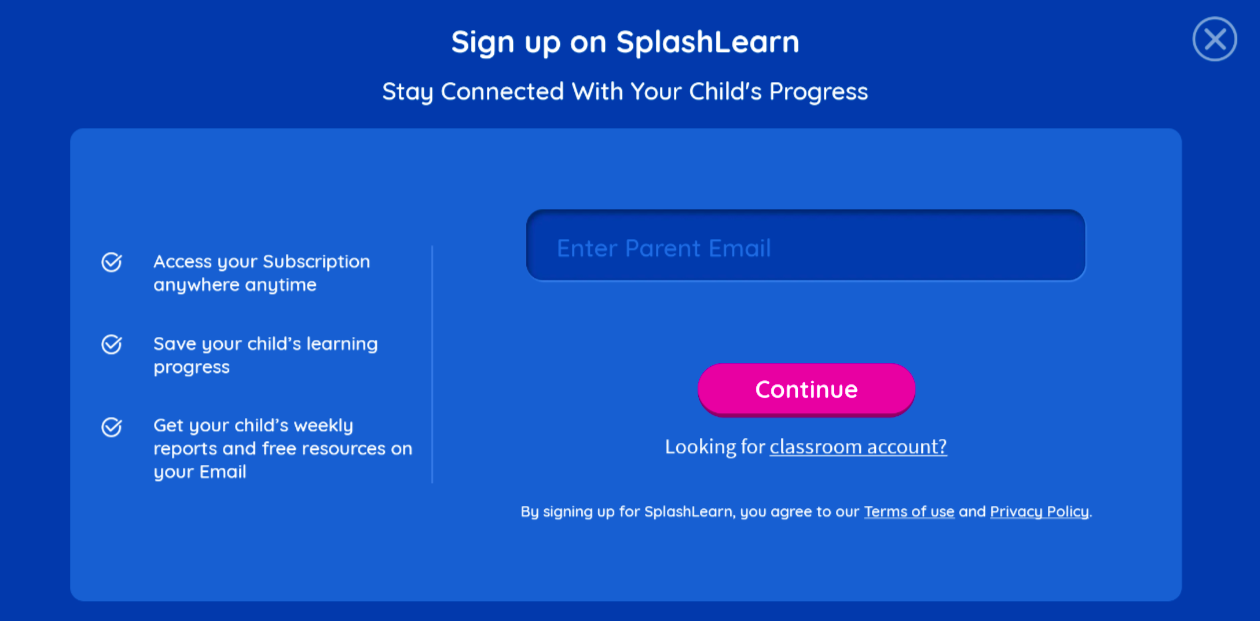 4. You will receive a 4-digit verification code in your registered email inbox. Enter this code in the app's verification field to confirm your email address. This step helps ensure the security and accuracy of your account registration.
5. Once your email address is successfully verified, create a secure password for your SplashLearn Parent account. Enter the password in the designated field and ensure it meets the specified requirements. After creating your password, tap the "Done" button to complete the account registration process.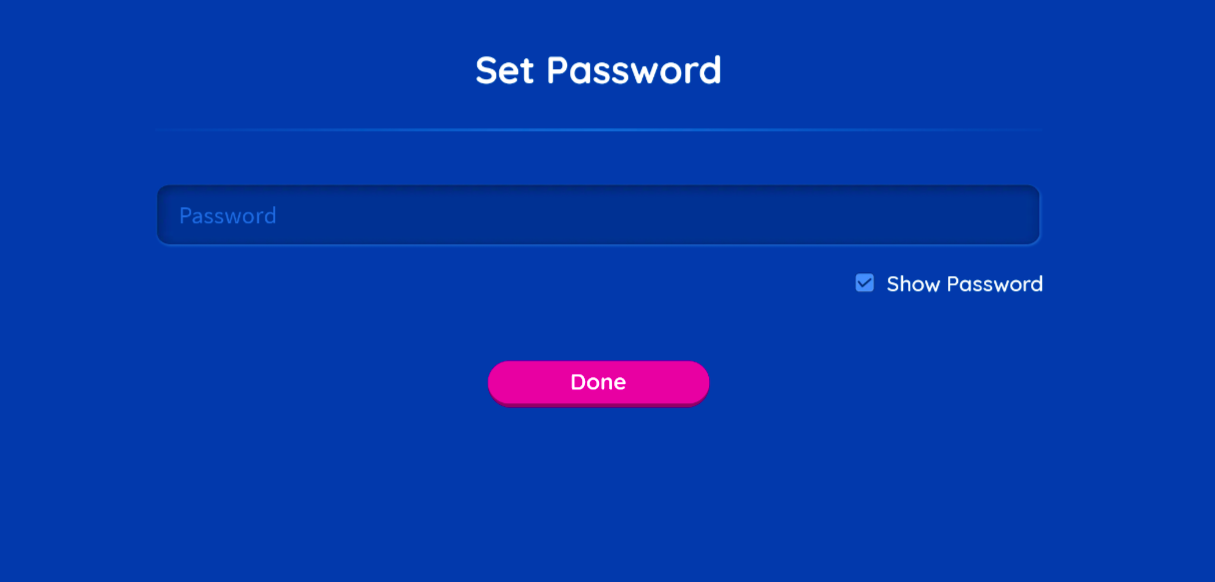 That's it! You can access SplashLearn's fun and interactive educational activities with just a few clicks.
Whether you're a parent looking to supplement your child's education or a homeschooling parent seeking a comprehensive learning resource, SplashLearn has everything you need to help your child succeed.
So why wait? Sign up today and give your child the gift of learning with SplashLearn!