We understand the importance of maintaining the privacy and security of your SplashLearn account. The process is simple if you need to change or update your name, email address, or password. Follow the steps below to ensure a seamless transition:
1. Click on the "Parents" button available at the top-left corner of the dashboard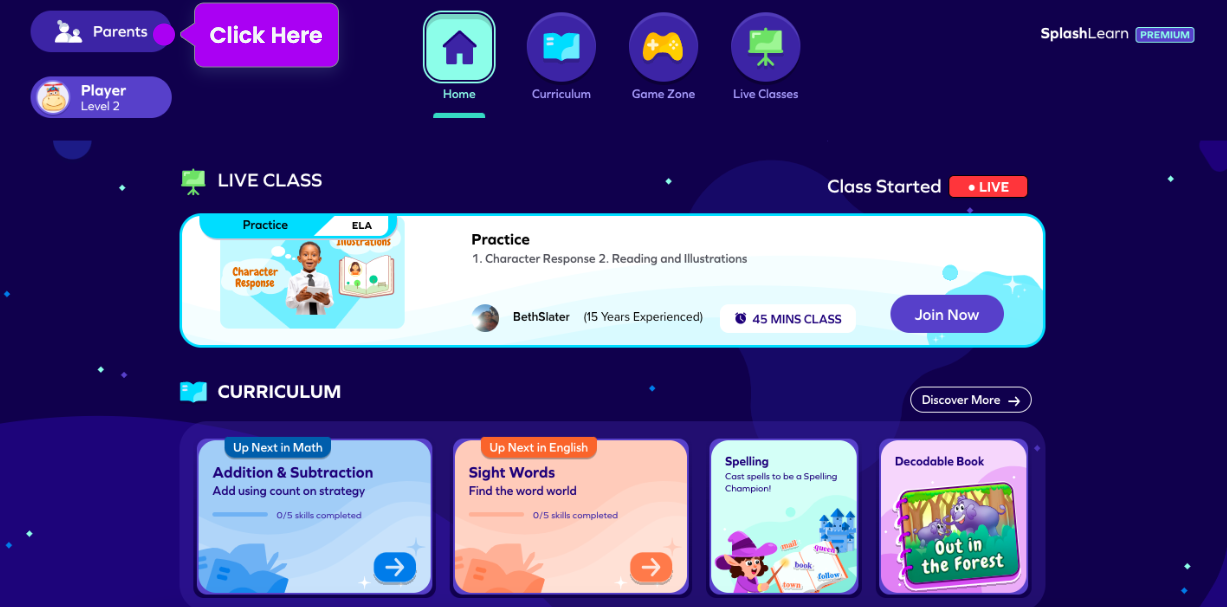 2. Next, navigate to the "Settings" option. It's conveniently located within the dropdown menu.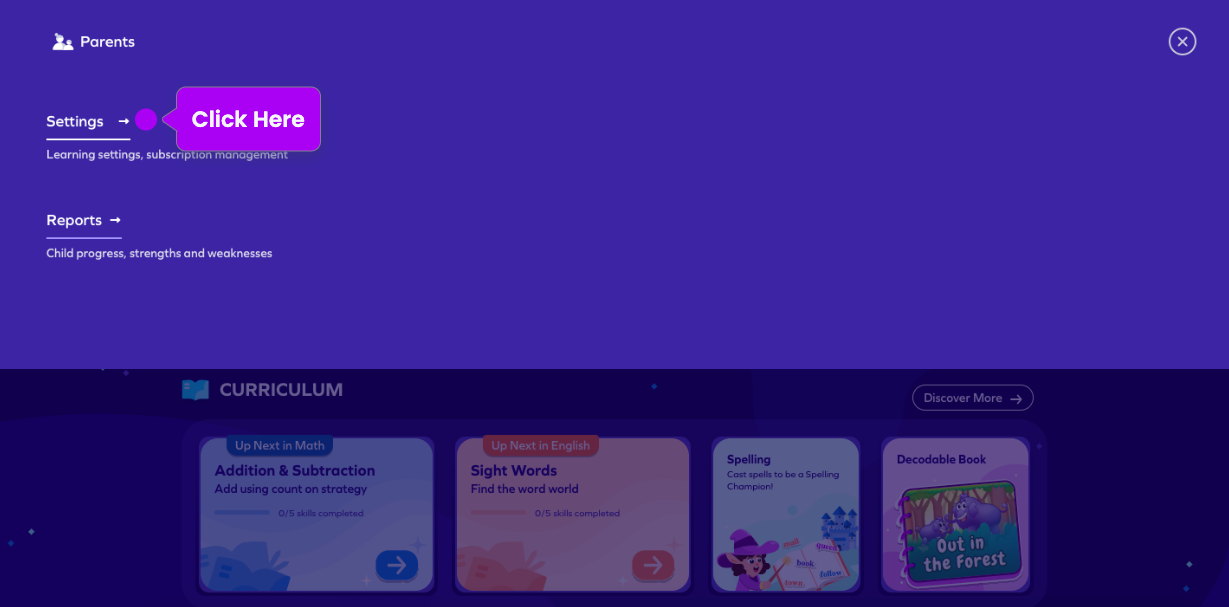 3. Look for the "Account Details" section within the settings. Click on it to access the options for updating your email address, password, name, and other relevant information.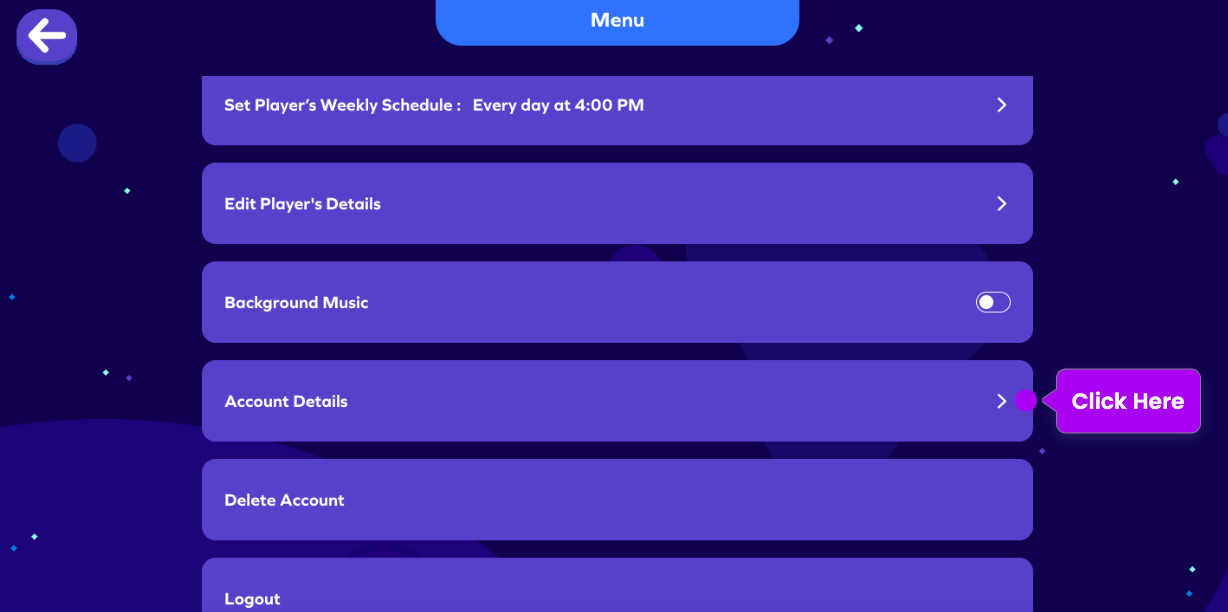 4. Within the "Edit Profile" section, you can change your name, email address, and password. Ensure that you choose a strong, unique password to enhance the security of your account.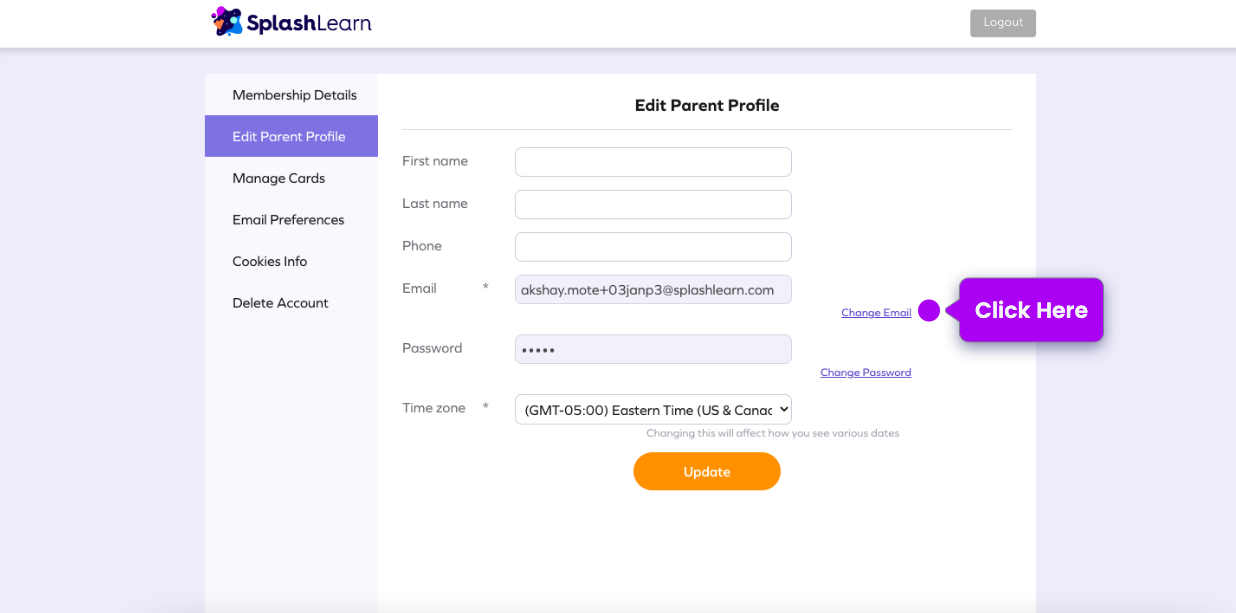 5. Once you have made the necessary updates, click the "Update" button to save your new name, email address, and password. This will complete the process, and your account will be securely updated.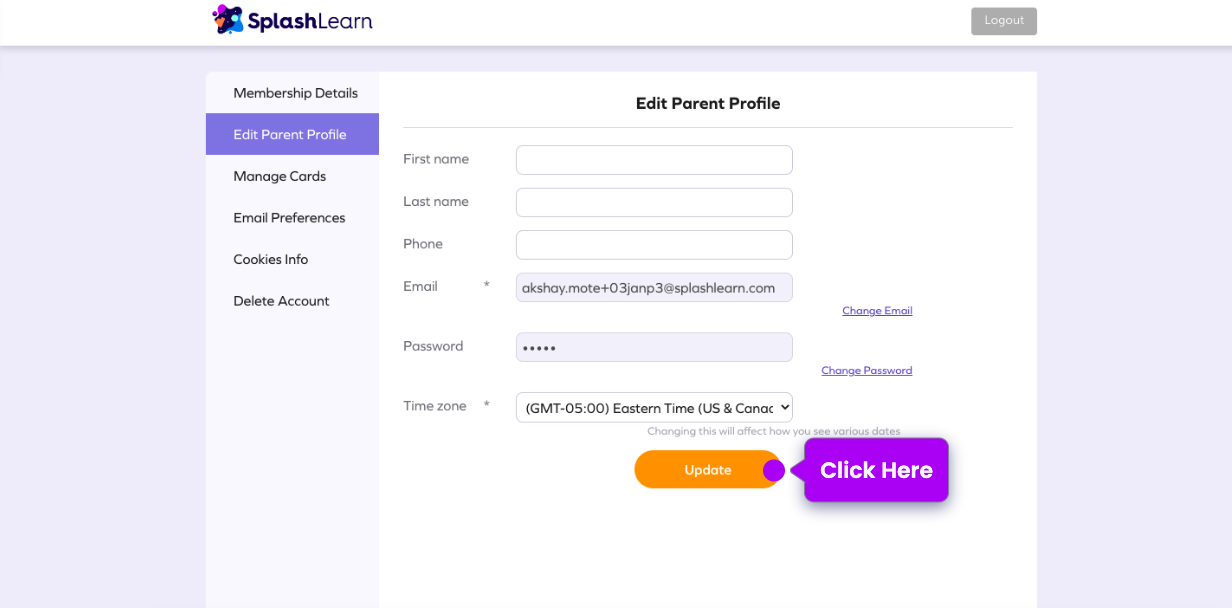 Please note that maintaining strong account security is crucial in protecting your personal information and ensuring a safe and enjoyable learning experience for you and your child.
Points to Remember:
If you have forgotten your password, don't worry! You can easily reset it by clicking

here

. However, you do not need to enter a password if you signed up for SplashLearn using your Apple or Google account. Instead, you can sign in directly by selecting the Apple or Google options on the login page. This makes signing in quick and convenient for you.
If your SplashLearn account is connected to a social media account, such as Google, Facebook, or Apple,

you may need the option to update the email address directly within SplashLearn

. In such cases, if you wish to update/change the email address associated with your account, then

kindly click

here

to raise a request regarding the issue.

They will be able to guide you through the necessary steps to update your email address.
We wish you and your child continued success on your learning journey!