Ensuring your child's profile reflects their accurate information is crucial for an engaging learning experience on SplashLearn. As a parent, you can effortlessly modify your child's name, grade level, and avatar. Follow these simple steps to personalize their learning journey:
Log in to your SplashLearn account using your credentials.

Click on the "Parents" button positioned at the top-left corner of the dashboard.

Click on the "Settings" section. This is where you can manage various aspects of your child's profile.

In the settings section, locate and click on the option labeled "Edit Player's Details." This will allow you to modify the child's name, grade, avatar, and other relevant information.
Now, you can change your child's name, grade level, and avatar.
Change the name of the child profile:
Modify the name as desired and then click "Save changes".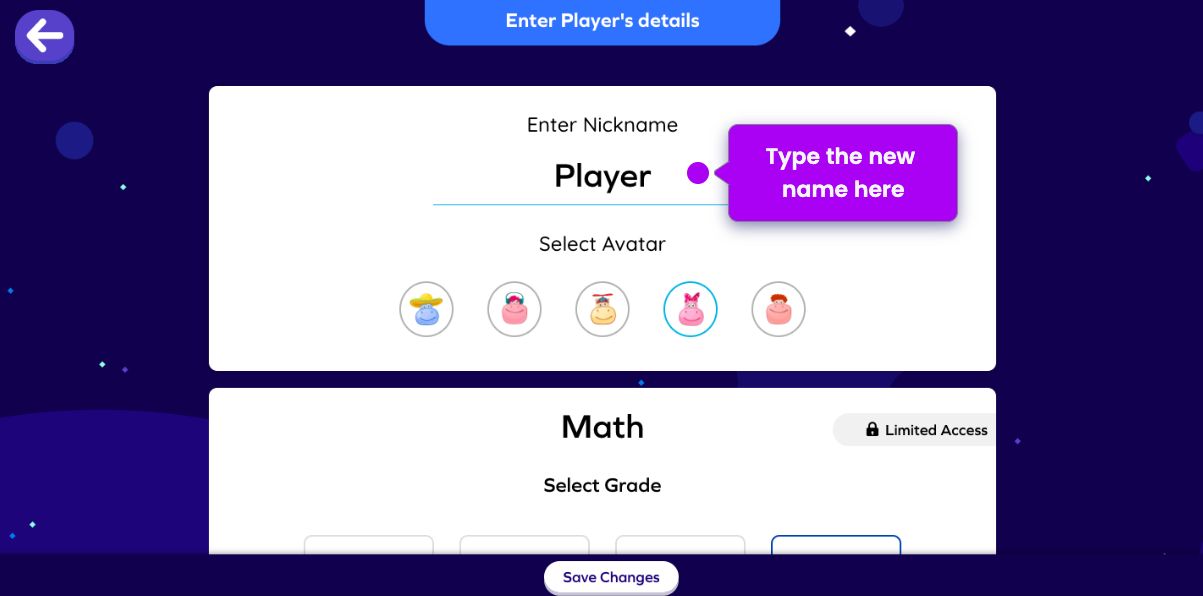 Changing Grade Level:
You can easily change the grade level of your child's profile to a higher or lower class. This flexibility allows you to customize their learning journey based on their needs and progress. Once done then, click on "Save Changes".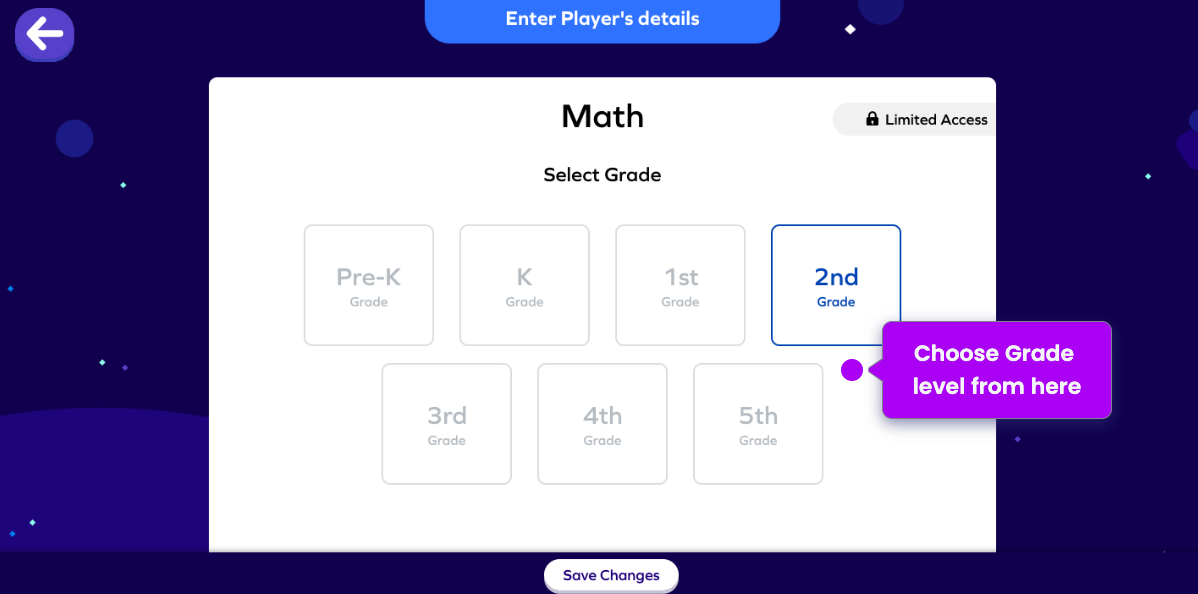 Personalizing the Avatar:
Select a fun and appealing avatar that best represents your child's personality. With a variety of options available, your child can choose the one that resonates with them the most. Remember to click the "Save Changes" button to confirm the updates.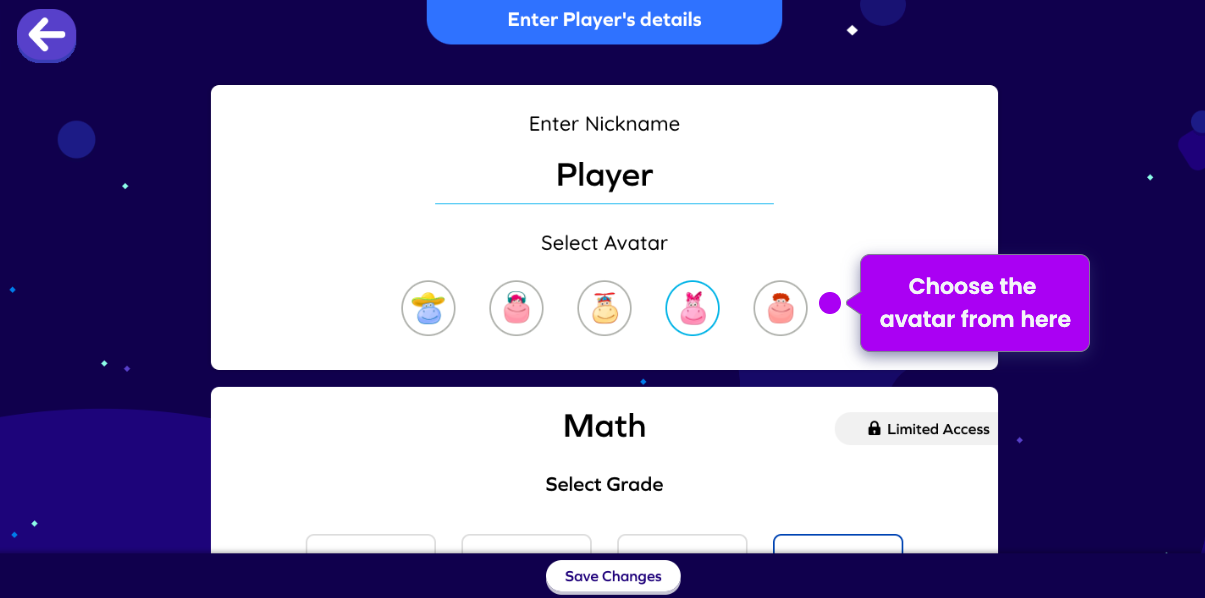 That's it! With just a few clicks, you can personalize your child's SplashLearn profile and make it a reflection of their unique identity.
By personalizing your child's SplashLearn profile, you create a more immersive and enjoyable learning environment. This sense of ownership fosters a stronger connection to their educational journey, fostering increased motivation and enthusiasm.
Take the opportunity to update your child's name, grade level, and avatar today, and embark on an exciting and tailored learning adventure with SplashLearn!
You can also turn off the music if is too loud by going into Settings and then clicking on Background Music.
character avtar avtaar picture