If you're looking for exciting and interactive Reading and English/Language Arts (ELA) content to help your child excel in language skills, we've got you covered!
First, log in to your account and navigate to the "Curriculum" tab (open book-like icon at the top). Select the "English Curriculum" option to access various engaging and interactive Reading and ELA resources.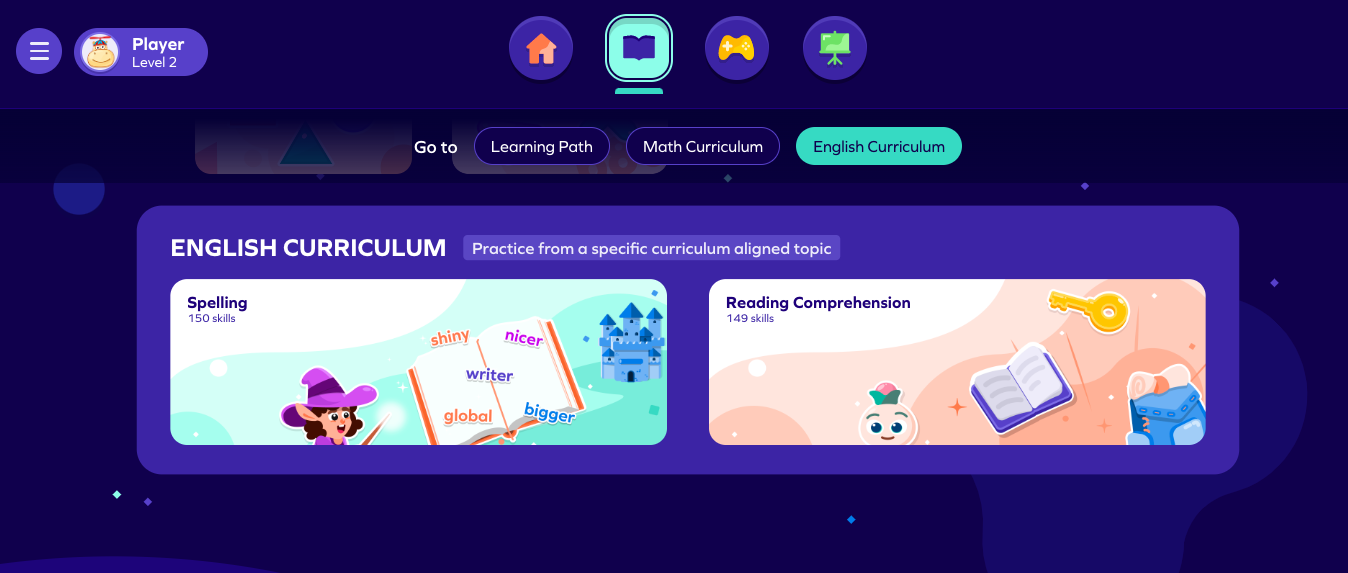 Our platform provides a wide range of engaging resources to get your child started on their language journey quickly. With a simple and user-friendly interface, you can easily access our content and ensure your child is well-equipped to meet their language learning goals.
So why wait? Join us today, and let's make learning fun and effective for your child!
Note:
Before getting started, set the appropriate grade levels for Math and Reading under your child's profile in the "Settings" section.
Investing in your child's education has always been challenging. Start exploring the SplashLearn Reading and ELA resources available today!