Are you ready to level up your learning experience? Look no further than your student dashboard's 'Game Zone' section! Here, you'll find a treasure trove of educational games that are engaging and fun and designed to help you reinforce essential concepts and skills.
To access the games, students must log in to their student dashboard and navigate to the 'Game Zone' section. Students will be greeted with a colorful and interactive interface that will spark their curiosity. From math challenges to vocabulary quizzes, there's something for everyone!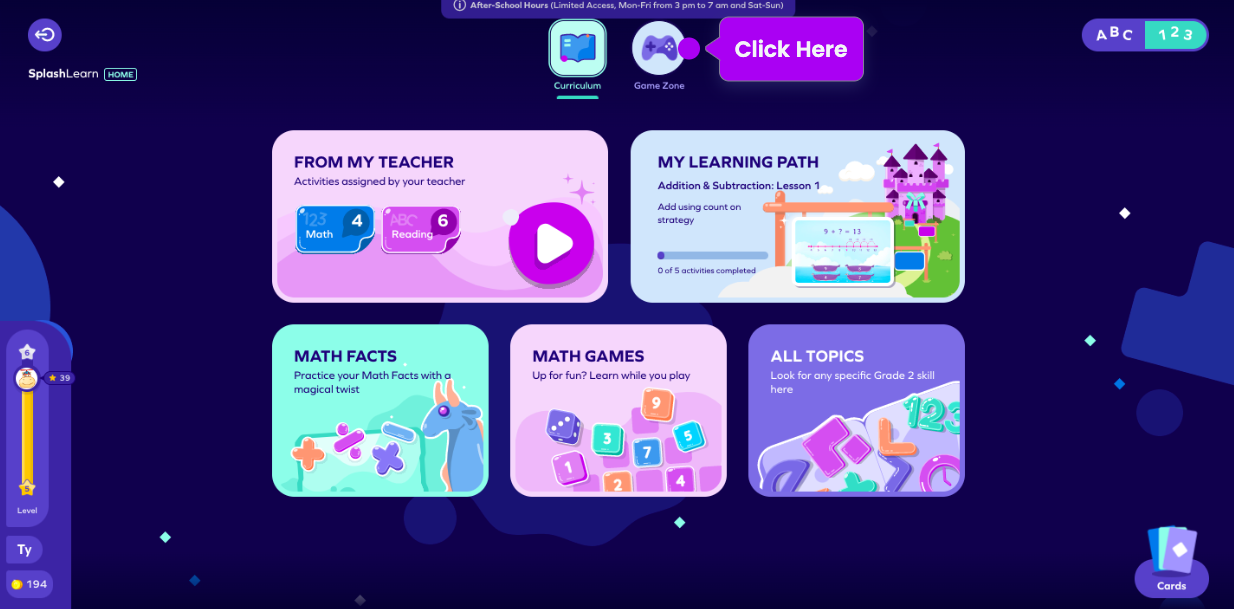 But wait, there's more! We want to let you know that Gamezone has access for students to improve their academic concentration during school hours. You can play up to two games marked as "New" while in school, allowing you to have fun and learn simultaneously. However, students who have activated "Home Access" will still be able to enjoy the whole Gamezone experience.
As a teacher, you can enable home access for students, allowing them to use the platform and play games outside of school hours (Monday to Friday, from 7:00 AM to 3:00 PM local time). This will provide students with continued access to the games. Learn more about How can a teacher enable home access for the students?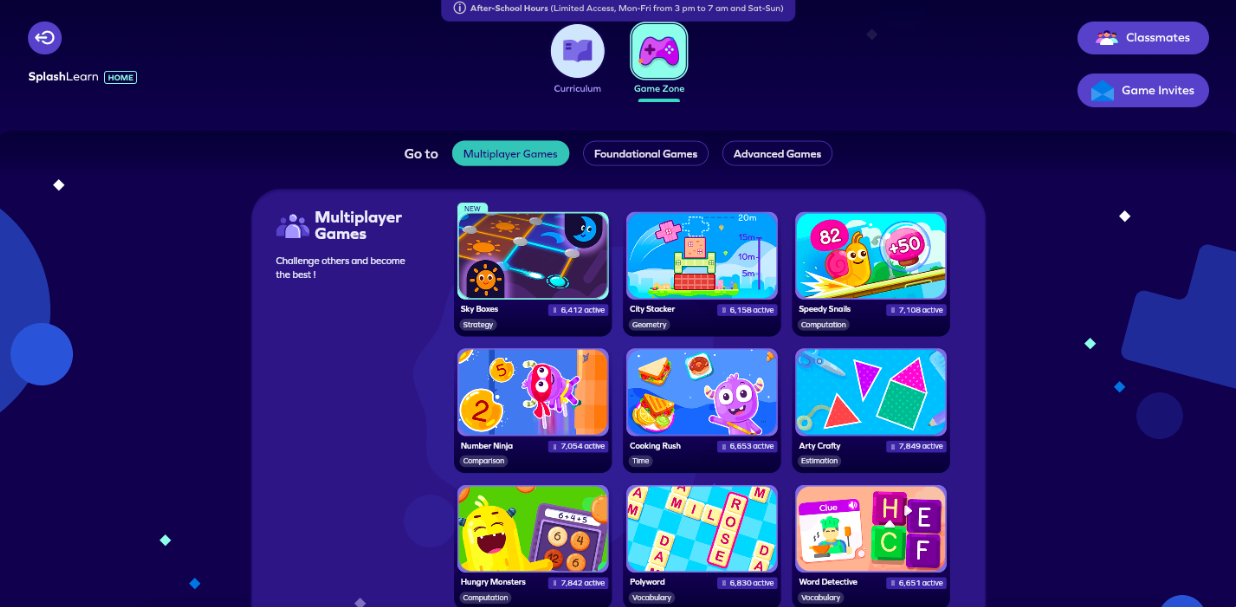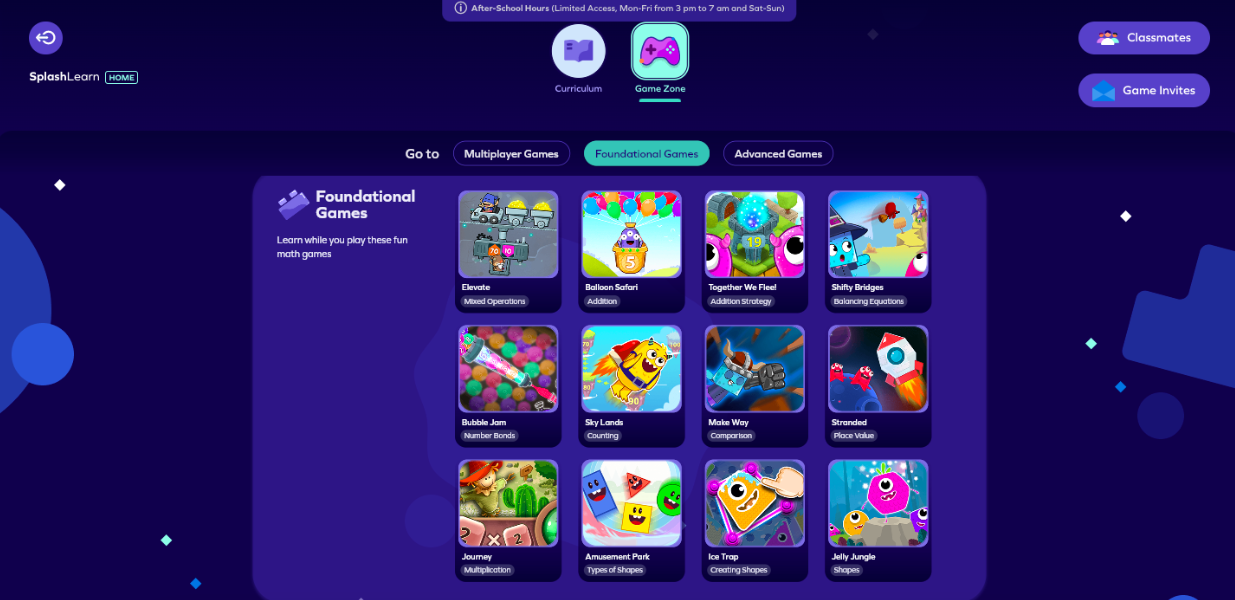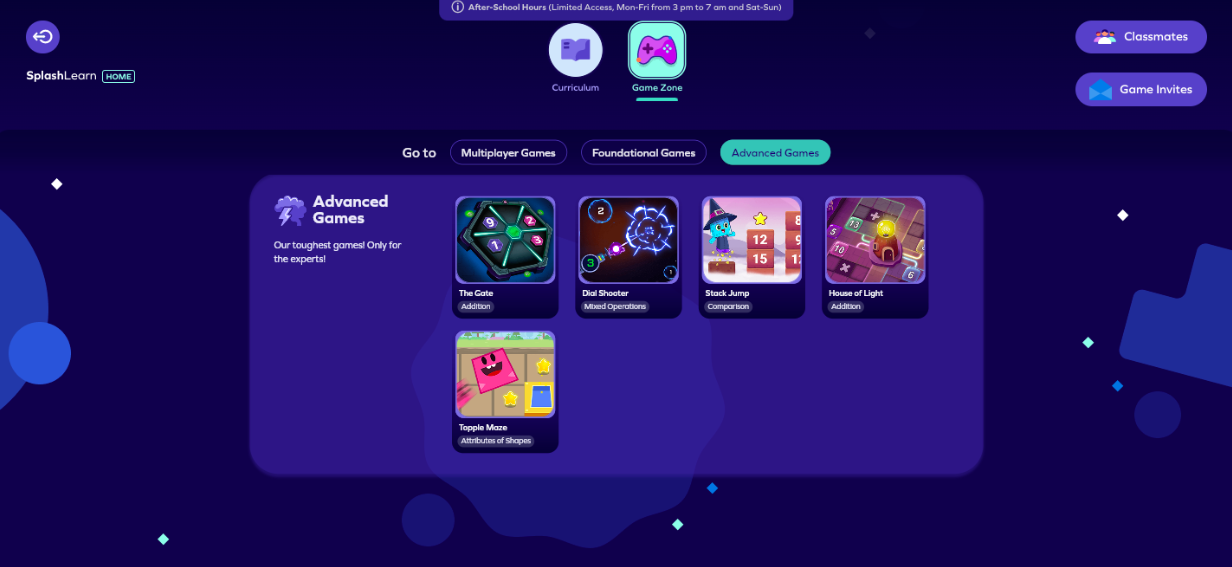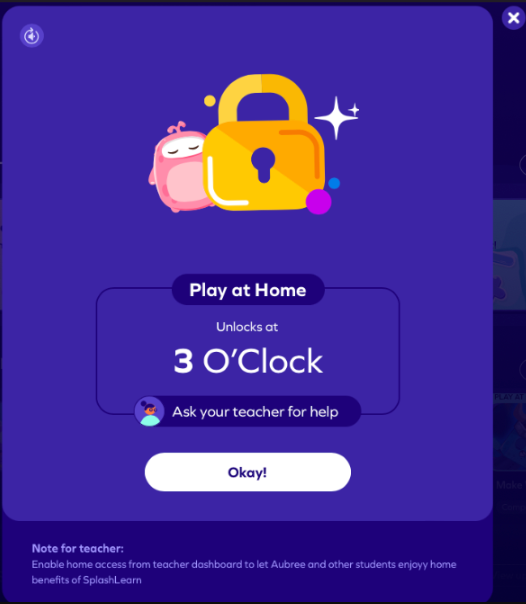 So, take advantage of the opportunity for your students to play and learn with the vast array of games available on their student dashboards. Prepare them to embark on an educational gaming journey that will make learning fun and exciting. Happy Splashin!
Did you know?
You can assign assignments (combination worksheets and games) to your students as a teacher. However, it's important to note that you cannot selectively assign games to the students.
But don't worry; as mentioned above, Students can still play games selectively by logging into their student dashboard.
By assigning assignments, you can create a fun and engaging learning experience for your students. The worksheets are designed to reinforce concepts taught in class, while the games provide an interactive way for students to apply what they have learned.
You can also learn more about How teachers can make the assignments mandatory for their students?

So assign assignments to your students and watch them have fun while learning!