Do you want your students to spend less time playing games on SplashLearn? While games are integral to learning, balancing games and academic work is essential. However, disabling games or turning off games is not possible in SplashLearn. But don't worry, there's a way to manage it effectively.
As a teacher, log in to your SplashLearn account and look for Manage Classes > Class Settings. Now, you can select the option "YES" to make the assignments mandatory and click on "Save Changes". This feature ensures that students complete the assigned work before indulging in games.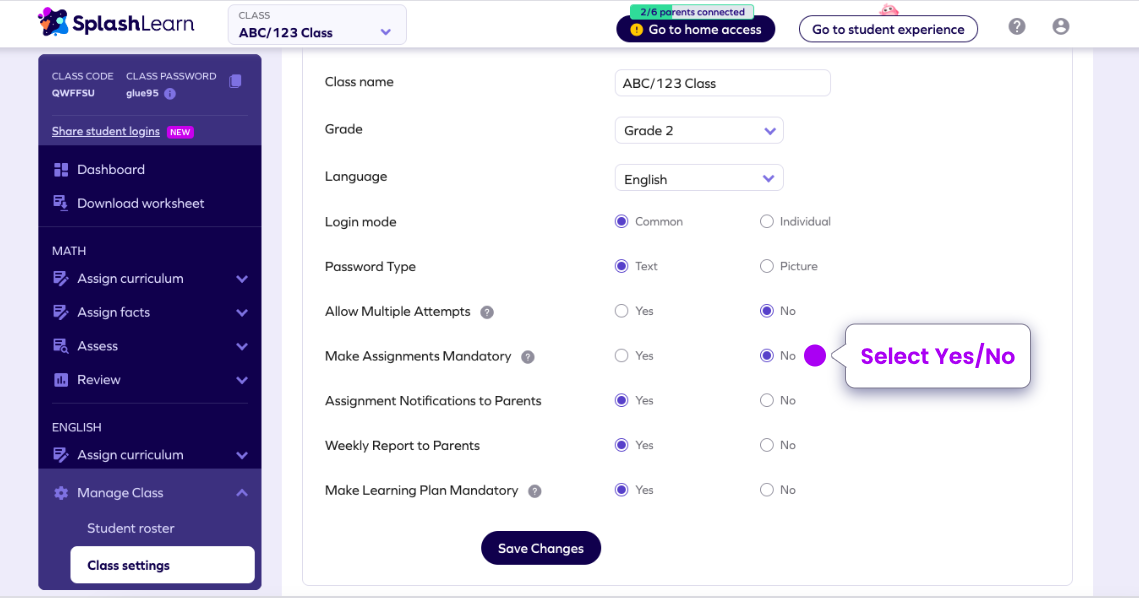 You can also learn more about How teachers can make the assignments mandatory for their students?
In conclusion, while you cannot disable games in SplashLearn, you can manage them effectively by making the assignments mandatory. By doing so, you are not only ensuring a balance between games and academic work but also providing personalized learning and helping students develop responsibility and discipline.