As a dedicated teacher, keeping a close eye on your student's progress and ensuring they reach their academic goals is a top priority. Luckily, SplashLearn offers a variety of user-friendly and effective methods to help you track student activity and monitor their progress.
To begin, head to your dashboard and click on the "Review" dropdown menu. Here, you'll discover three valuable report options that will ensure you stay informed and take advantage of the student activity and progress.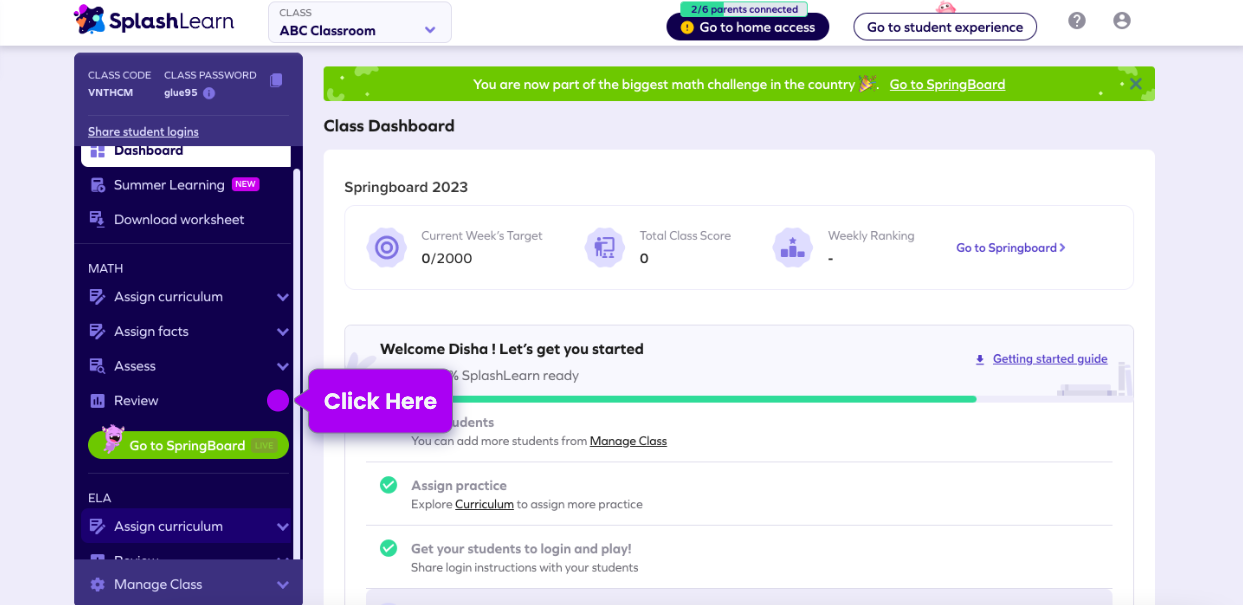 Daily Activity:
The first option, the "Daily Activity" view, provides a comprehensive view of each student's engagement. You can easily see their time spent on different activities and their accuracy level. This view is particularly helpful for tracking attendance and identifying students who may require extra assistance.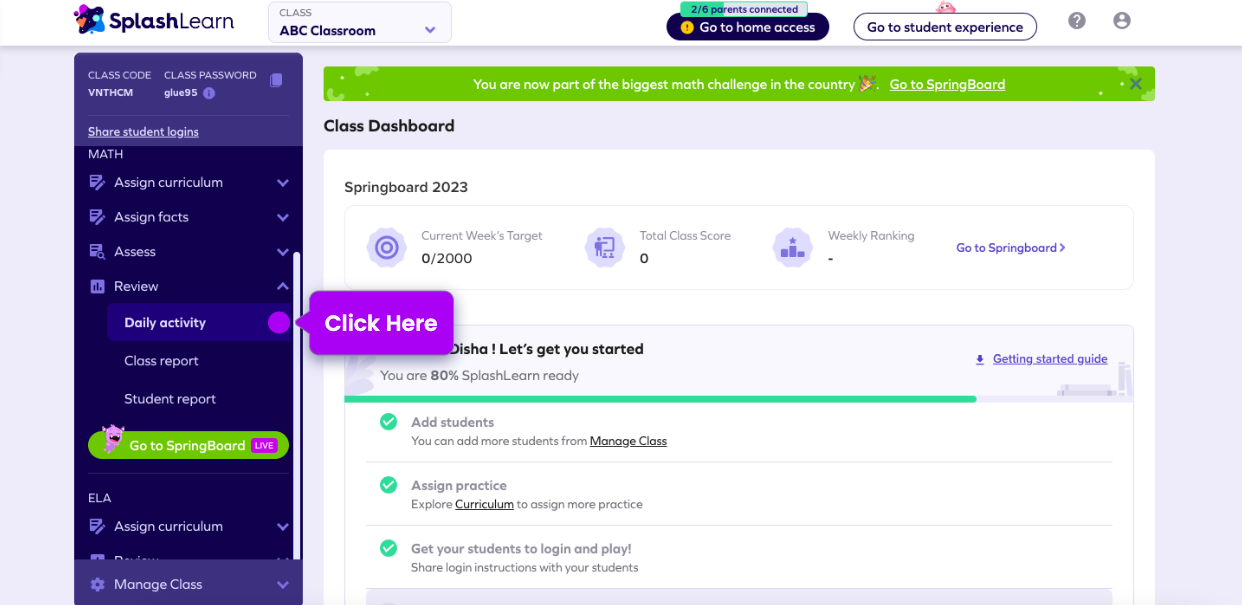 Class Report:
Next up is the "Class Report" option, which provides a great overview of your class's overall performance. This report allows you to see how your students are progressing compared to one another, making it easy to identify areas where the class as a whole may need additional support.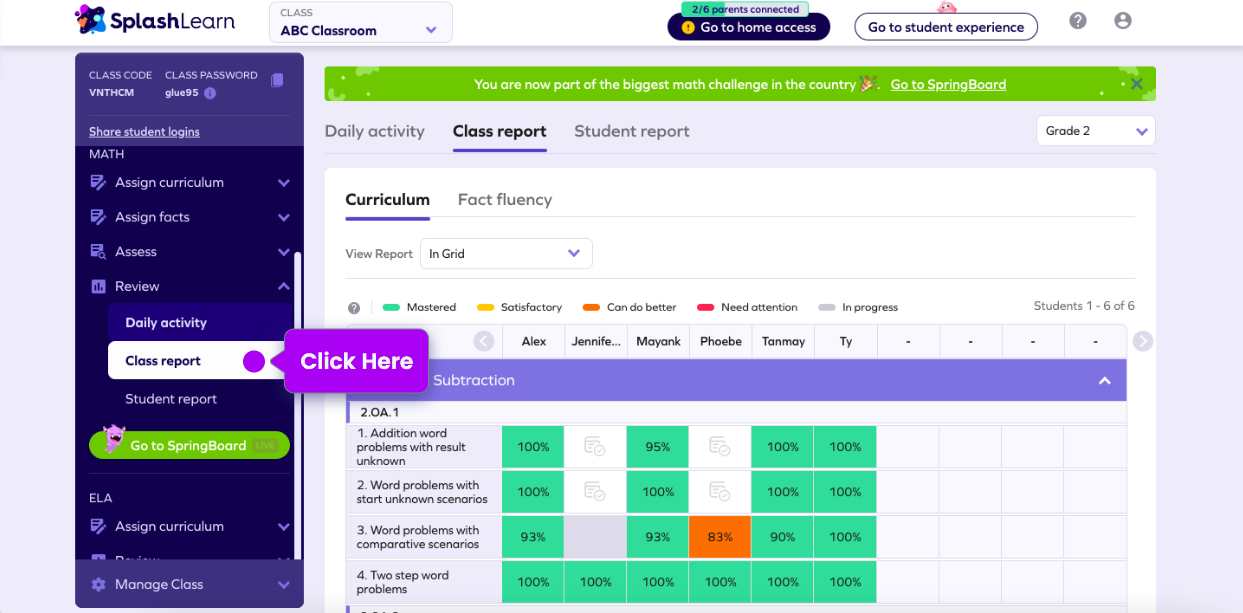 Student Report:
Finally, the "Student Report" view provides an in-depth look at each student's progress. This report is especially useful for identifying specific strengths and weaknesses and tracking growth over time.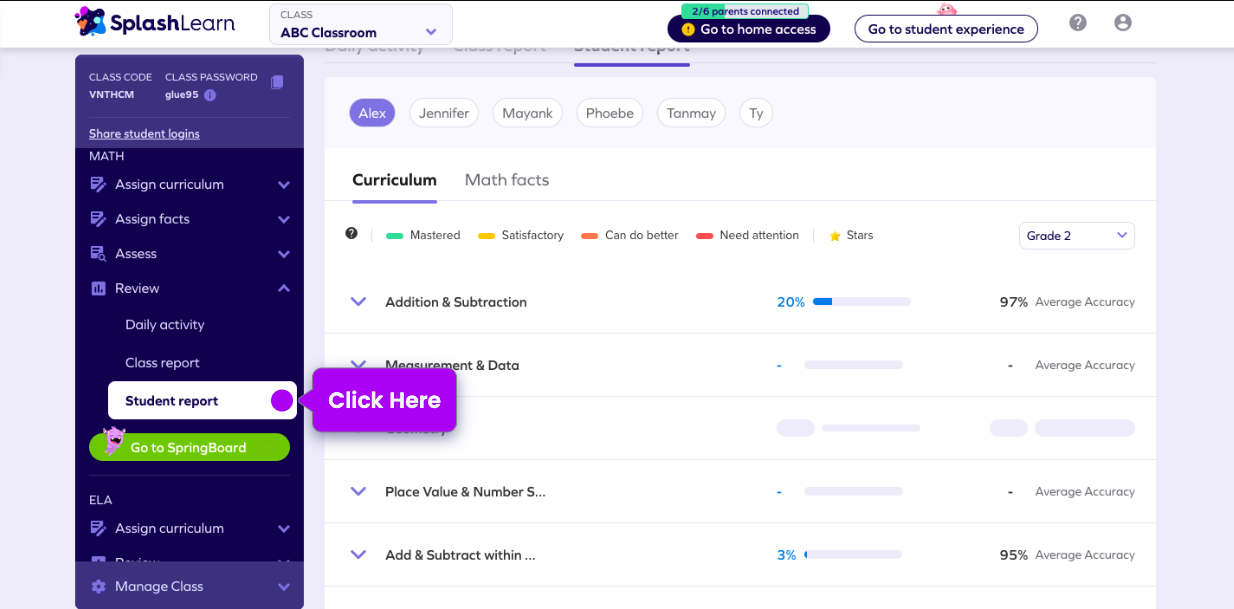 It's important to note that while both the "Daily Activity" and "Student Report" options are available under the ELA section, the "Class Report" option is not displayed for ELA.
At SplashLearn, we are committed to equipping teachers with the necessary tools to support their student's learning journey. So why not log in today and explore how you can effortlessly stay up-to-date with your student's progress?
Embrace the power of tracking student activity and progress on SplashLearn, and witness its positive impact on your classroom!