As a teacher, you may want physical copies of assessment reports for your class or individual students. Printing assessment reports can provide a convenient way to review and analyze student performance offline.
Please follow the steps below to print the assessment reports of the class or an individual student:
1. Click on Assess and Go to Track Assessment.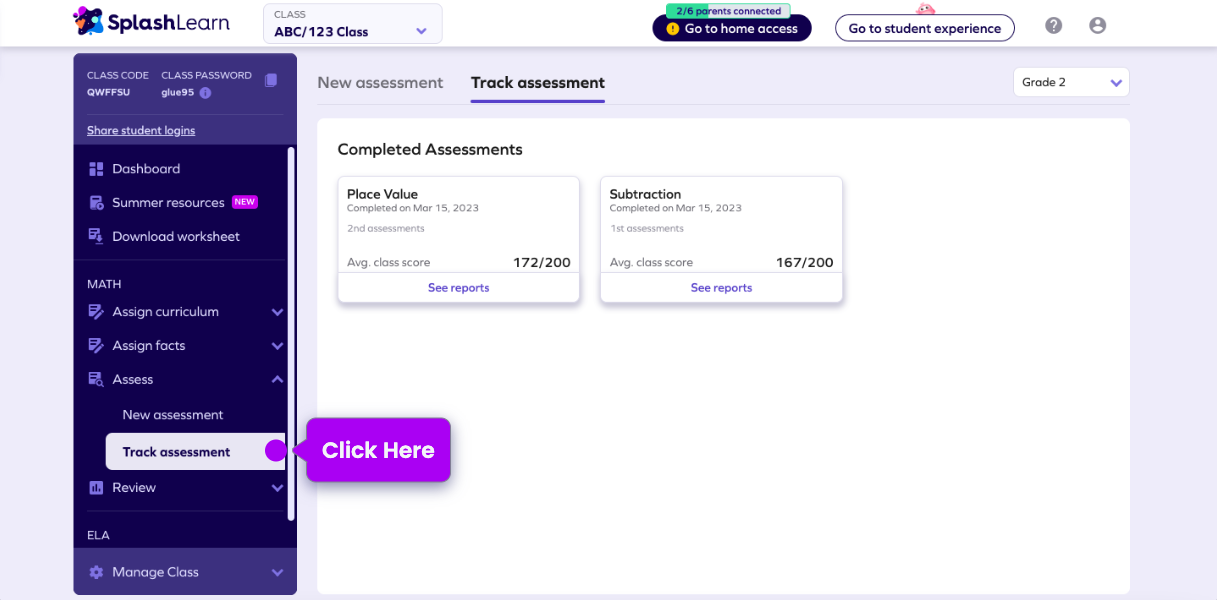 2. Click on the printer icon button.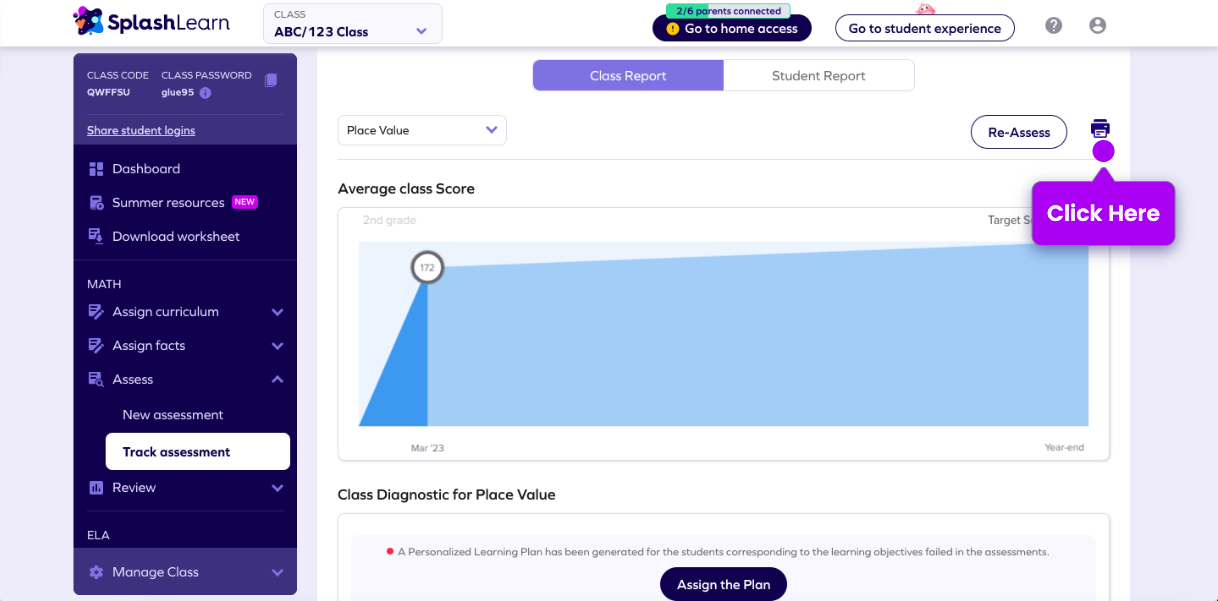 Having physical copies of the reports can be useful for record-keeping, sharing with parents or colleagues, and conducting further analysis of student performance.
Happy teaching, and best wishes for your educational journey!