As a teacher using SplashLearn, you have the ability to create personalized learning plans for your students based on their assessment scores/placement test performance. These learning plans are tailored to each student's needs and provide targeted practice and support to help them improve.
Once a student completes an assessment, a personalized learning plan is automatically generated to provide targeted practice and support for their learning needs.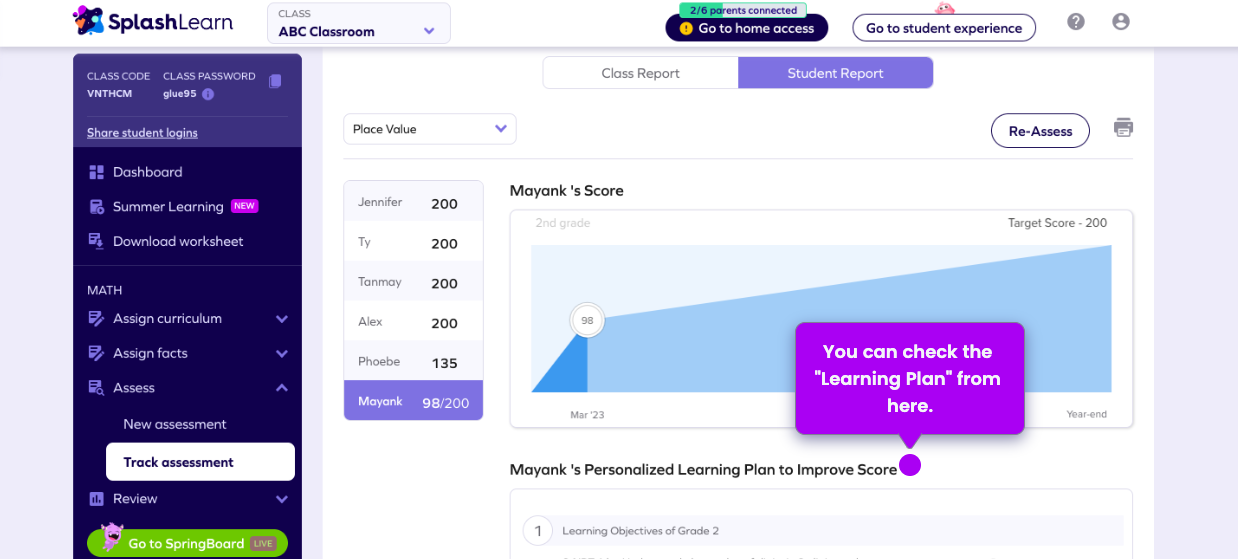 To ensure that the recommended learning plan shows up on the student dashboard, follow these steps:
Click on the 'Manage Class' drop-down menu in your SplashLearn account.
Select 'Class settings' to access the class settings page.

Look for the 'Make Learning Plan Mandatory' option and choose 'Yes' to make the learning plan mandatory for your students.
Please note that a personalized learning plan for the Reading/ELA curriculum is unavailable. Additionally, the plan is generated only for students who have yet to perform well in the diagnostic assessment.
By making the learning plan mandatory, you can encourage your students to prioritize their personalized practice before moving on to other skills or games within the SplashLearn platform. However, please note that students can still attempt assessments and assignments the teacher assigns even if the learning plan is mandatory.
In any case, if you wish to delete the learning plan from the student dashboard, then you can click on Clear students dashboard.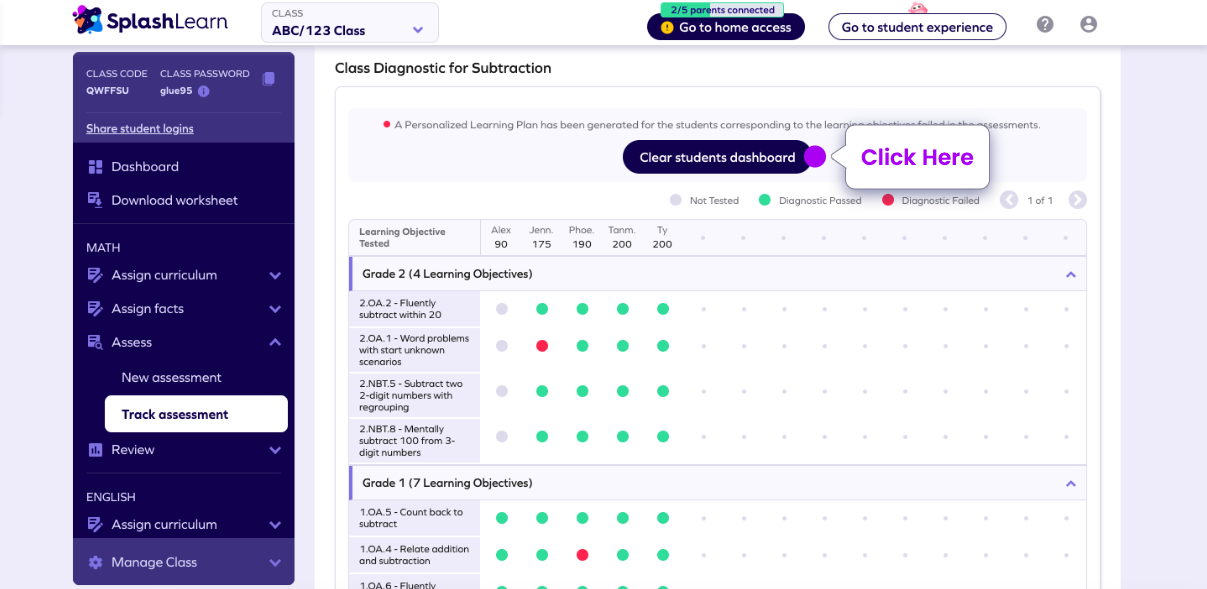 Students can see the Learning Plan under the From My Teacher tab. You can learn more about student login from the article A step-by-step guide for Teachers to help their students login/sign in.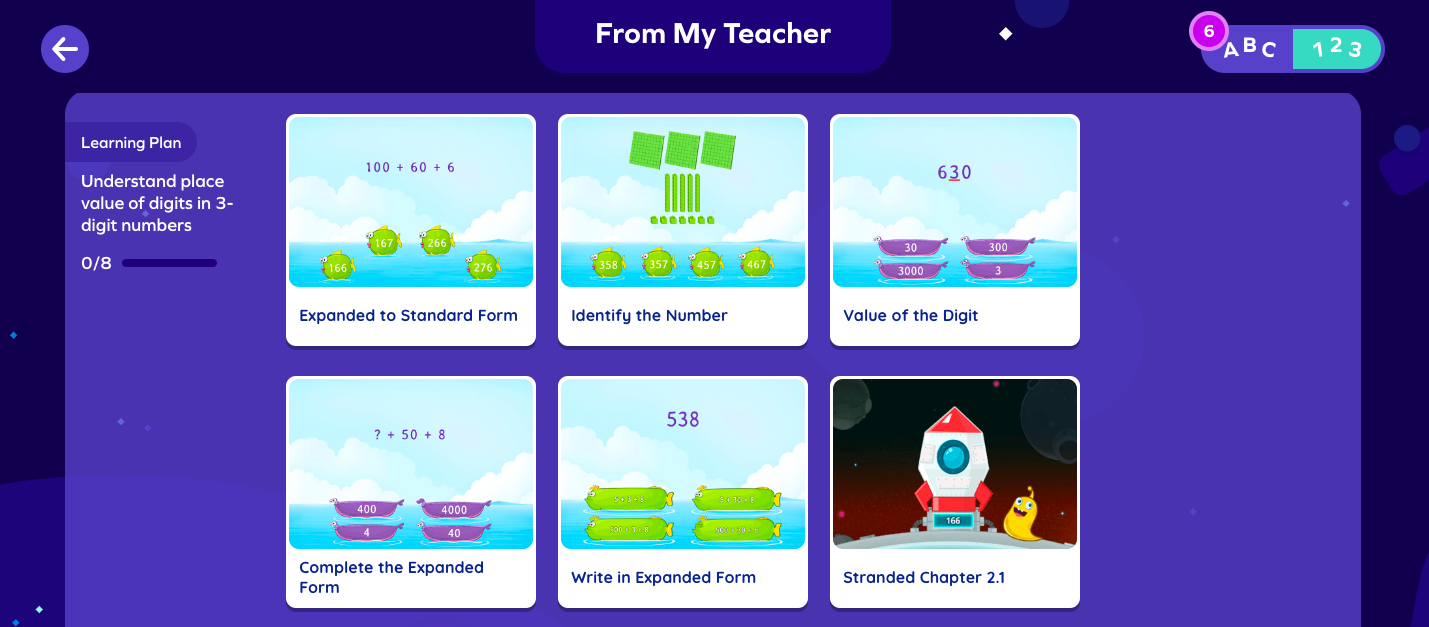 SplashLearn's personalized learning plans are a powerful tool for individualized instruction, allowing students to focus on areas where they may need extra practice and support. By utilizing the assessment data to generate these plans, you can help your students progress at their own pace and achieve their academic goals.
We encourage you to motivate your students to actively engage with their learning plans and provide them with the necessary support and guidance. The personalized practice and targeted instruction offered by the learning plans will help your students build a solid foundation in the skills they need to succeed. This, in turn, can lead to improved academic performance and increased confidence in their learning abilities.
Happy teaching, and best wishes for their educational journey!