In SplashLearn, having accurate parent email addresses associated with Home Access is important to ensure effective communication and engagement. If you need to update an incorrect parent email, don't worry - we're here to help! This article will guide you through the steps to change the incorrect parent email and ensure seamless communication with parents. Let's dive into the process and get things sorted out.
1. Go to "Enable Home Access" from your dashboard.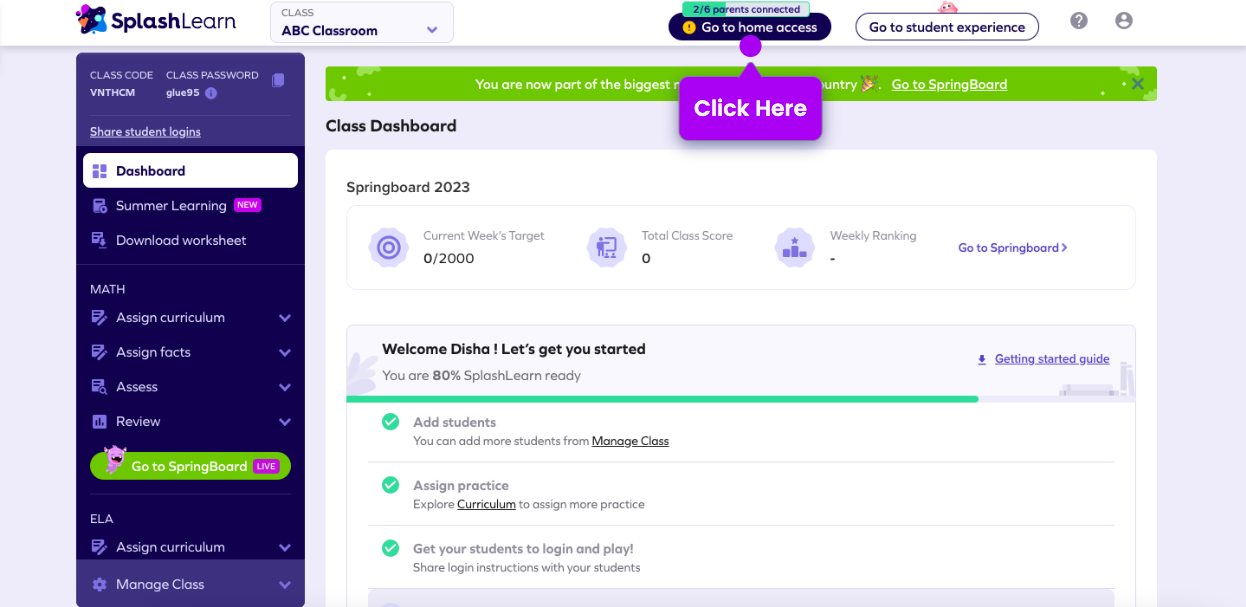 2. Click on the "Send email invites" link.
3. In the list of parent email addresses, identify the incorrect email that needs to be updated. Next to it, you will find an "Edit" button represented by a pencil-like icon. Click on this button to make the necessary changes and update the email address to the correct one.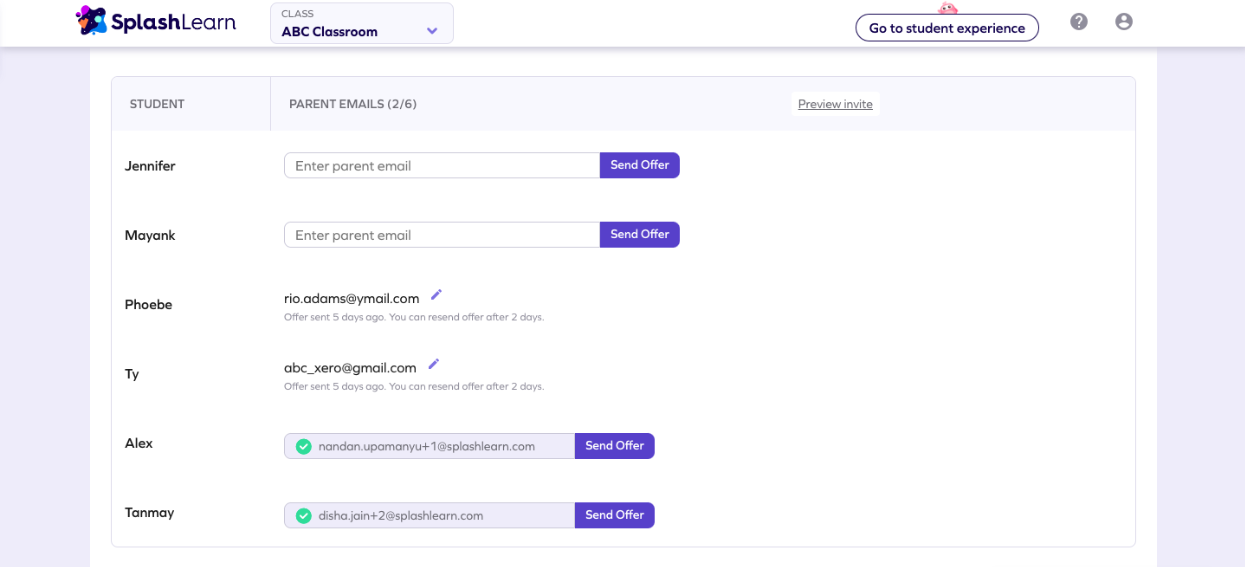 Note: Please be aware that once the parent has signed up and linked to the child's account, you won't be able to see the "Edit" button. If the child has been linked to an incorrect parent account, it is recommended to reach out to SplashLearn support to unlink the child's profile from the incorrect parent account. You can click here to raise a request regarding the issue. The Customer support team will assist you further.
They will be more than happy to assist you in resolving any concerns regarding Home Access and parent communication.