At SplashLearn, we believe in making learning fun and rewarding for students. That's why we've introduced the exciting Treasure Chest!
To unlock the Treasure Chest, students will have to complete all the playable/skills under a given specific topic.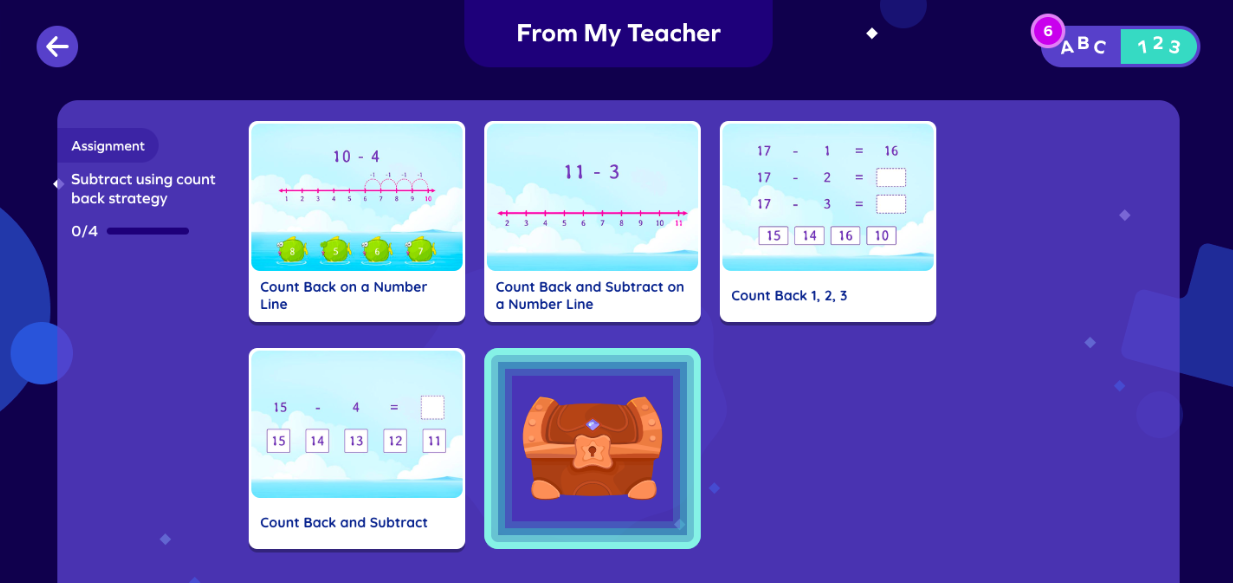 Each playable/skill brings the student closer to the Treasure Chest in order to earn the cards.
The Treasure Chest serves as a symbol of achievements for the students in the learning journey.
In case of any challenges, kindly click here to raise the issue. The customer support team will assist you further. (Kindly provide a screenshot/short video of any glitches/bugs encountered)